Equipment Supplier
Separation equipment suppliers are generally small to medium sized companies fabricating separator internals. They are often sub-contractors to vessel fabricators operating in a highly competitive market. Clients are Engineering Contractors and EPCs  or process Operators.
MySep technology brings research-derived and validated design within the reach of any separation equipment supplier.
MySep Benefits for Equipment Suppliers
For equipment suppliers it is crucial to have a sound understanding of the performance of each separation stage and how that influences the overall process facility performance.
MySep provides detailed insight, starting from conditions at inlet to each separator and incrementally modelling the internal separation stages. Handling multiple vessels within MySep allows an overall facility to be accurately represented with all interactions accounted for.
Client Confidence
Adopting MySep software and methodology instils client confidence in proposed solutions with strong commercial differentiation of industry-accepted good design practice.

 
Easy digital communication with clients and smooth management of deliverables 

using MySep media.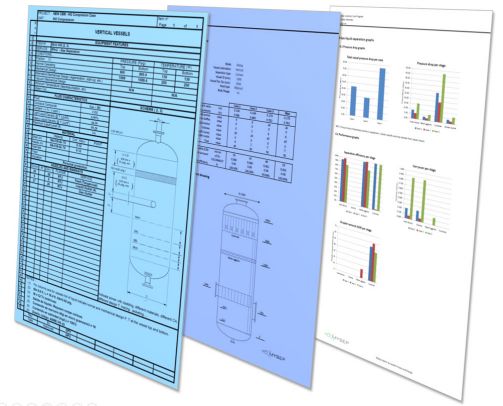 MySep's standardised workflow provides the industry leading route to an optimum design through:
Efficient workflow for rapid bid and final optimised design

Immediate recognition by leading clients adopting MySep technology

Industry recognised methodology facilitates client acceptance of designs

Performance 

guarantee underpinned by MySep's independent research
Supporting Customers Through Plant Lifecycle
MySep-Studio Design mode supports rapid bid response preparing and documenting feasible designs for Engineering clients or process Operators.  Supporting suppliers customers through Conceptual,  FEED and Detailed engineering and on to Construction and Commissioning.  
For revamp opportunities the Rating mode allows existing operations to be analysed and feasible retro-fit solutions to be rapidly developed.  Where mal-performing equipment is being replaced, the authority of MySep's modelling and analysis underpin hardware acceptance by the operator.