MySep Studio
MySep Studio offers Design and Performance Simulation for process phase separators.  It applies MySep's proprietary modelling and correlations to give detailed incremental analysis of gas-liquid and liquid-liquid separation.  You can rapidly size a new separator and analyse its performance characteristics selecting from a range of internals.   Deliverables include a comprehensive report, user-customisable data sheets and to-scale equipment layout sketch.
Software Users
MySep Studio users are engineers in Upstream, Midstream and Downstream Oil and Gas.  The software is widely used in Operating companies to evaluate and optimise performance of installed process equipment.   Engineering Contractors and Consultants apply MySep on greenfield and brownfield projects to produce new designs, to debottleneck existing processes and explore revamp options.  MySep is also used in separation equipment suppliers to produce reliable designs that provide their customers assurance of meeting performance.
Main Features
Phase separation modelling
Performance prediction for existing separators encompassing
Gas - liquid separation

Liquid - liquid separation

Liquid - sand separation
Automatic vessel sizing
Full automatic sizing of the vessel based on selected equipment and other optional criteria

Side-by-side comparison of multiple vessel configurations

Automatic vessel weight calculation for each vessel configuration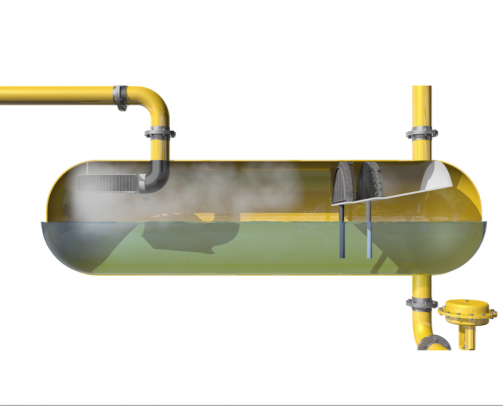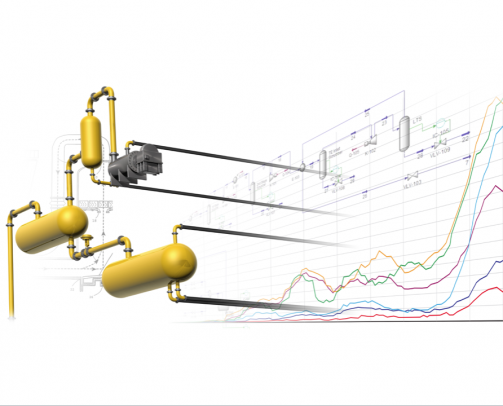 Simulator communications
Bi-directional communication with process simulators:

Aspen HYSYS®
AVEVA™ PRO/II™

 

KBC Petro-SIM™
SLB Symmetry  and VMGSim™
Honeywell UniSim® Design
Extract process and property data directly

Send vessel carryover and pressure drop to simulator

Prepare models for use in simulators with

MySep Engine

embedded 
Analysis
MySep Studio performs an incremental analysis of separation behaviour starting from an assessment of flow conditions in upstream pipework.  Droplet size distributions are tracked from inlet through each stage of separation, applying research-based proprietary modelling and correlations to evaluate separation efficiency, pressure drop and resulting carry-over.  Full pressure drop analysis is also performed.
Special Capabilities
Vessel sketch (to scale)

Weight Calculation

Vessel motion modelling (floating facilities)

Sand deposition simulation

Operating envelope

Sensitivity analysis

Customisable links to user data sheets
Results Reporting
MySep Studio generates a comprehensive report detailing all input information including up to 6 process operating conditions for a separator. Vessel geometry and internals configuration are output along with level settings and the "to-scale" arrangement sketch. The full incremental analysis of gas-liquid and liquid-liquid separation performance are presented.  The user may customise content to suit requirements, including weight calculation results and any motion results as required.  A list of any warnings or information messages are listed with engineer acknowledgements clearly flagged.