Business Case
MySep software brings clear benefits for Operators, Engineering Contractors and Equipment Suppliers.  Different benefits are accrued across the life of projects and the life of assets.  In building your business justification for investing in MySep Software, please consider some of key facts listed below.
Emerging Industry Standard
MySep is rapidly becoming the Industry standard with leading Operators preferring MySep  design and verification in their major projects.  There is a notable trend toward specification of MySep technology for design and performance verification on projects. The scope of requirements encompasses all 2-phase and 3-phase separators and gas scrubbers across the full range of processes.    
The reputation of MySep is endorsed by industry leaders exemplified by the presenters and attendees at Seminars such as that staged in Houston in 2018.  This event showcased key capabilities of MySep Studio and MySep Engine and was well attended by Operators, EPC contractors, Refiners, Internals vendors and was also supported by the leading process simulation software suppliers.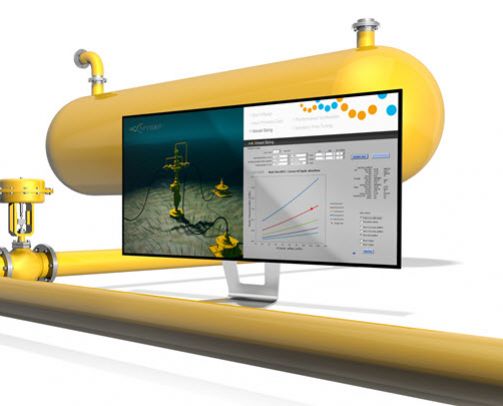 The Added Value
MySep Studio and MySep Engine use proven and validated modelling and correlations.  Guiding the user with good practice built upon decades of experience of design and trouble shooting, the software gives soundly-based prediction of carry-over with a clear incremental analysis.  This offers assurance of actual installed performance and the ability to explore the consequences of any change in process operating conditions.  MySep Engine enables the impact of separator interaction with any unit operation to be evaluated within a process simulation where the effects of thermodynamics and transport properties can be effectively modelled. The cost of maintaining and validating ad hoc in-house models or spreadsheets is eliminated.           
MySep versus Ad Hoc Methods and Spreadsheets
In most large Operating and Engineering companies, where phase separation is concerned, ad hoc methods and self-made spreadsheets proliferate.  These bring exposure to risk and costs that are often overlooked:
no validation of calculations to lab or field data
criteria for sizing without performance prediction
gaps and failings in modelling modern internals
manual inputs and reporting
no integration with process simulation
costly IT maintenance for modern platforms 
customer-contractor conflict over method validity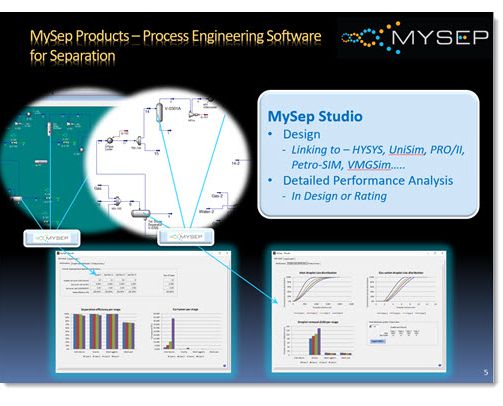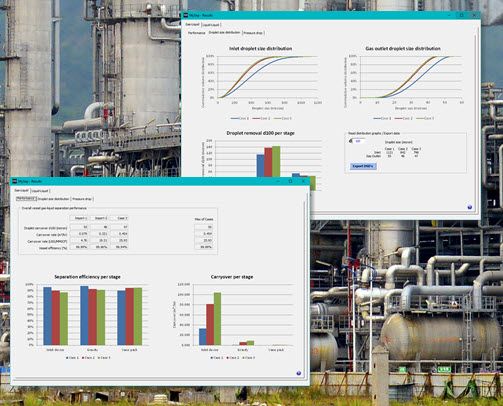 Cost Effectiveness
A study of practices for separator design, within a leading International Process Engineering Contractor, comparing use of MySep software with a traditional approach, demonstrated 75% project time savings.  This represents just over 1% of engineering salary cost. Large Contractors can save $1,000,000 - $2,000,000 per year through global use of MySep products versus a plethora of ad hoc methods.
MySep estimates world wide losses attributed to separator mal-performance, to be the order of $10,000,000s per day.  For major Operators, with Upstream production, Downstream facilities or both, there is an immense prize in avoiding lost production through bottlenecks and unplanned shut-down.  Investment in MySep licensing is a tiny fraction of the engineering labour, replacement capital and lost production value.  
Flexible Commercial Options
MySep Studio and MySep Engine are available for network deployment including global wide area networks.
The optional MySep Expert service provides fast-response expert support, on your modelling of installed separation assets, or specialist advice and guidance on new-designs and retro-fit upgrade proposals.
MySep Training enables your engineering team to understand separation science and good practice while they build hands-on experience of using the software effectively.
For large international companies MySep can offer a tailored Global Package covering large user communities.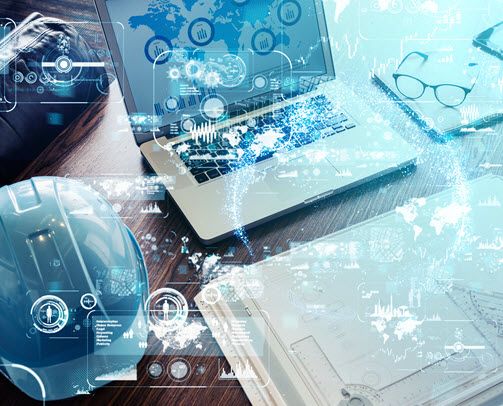 The MySep Business Case
Would you like a copy of the detailed model business case?