MySep Engine
MySep Engine gives Digital Twin developers, and users of process simulation, access to MySep separator modelling rigour for vapour-liquid separation, within dynamic or steady state process models. This brings much more accurate overall process modelling in applications where carry-over will have significant impact on heat and material balances. 
Key Benefits of MySep Engine
Carry over of liquids with vapour can have a significant impact accuracy of material and heat balances in process simulations.  The MySep Engine module embeds an accurate representation of gas-liquid separation behaviour inside a dynamic or steady-state process model.  In addition to physically based representation of pressure drop and carry-over performance MySep's practical warnings indicate where operational limits are exceeded. 
Examples of simulations where MySep Engine provides value:
Overall process design optimisation for new

build plants

Debottlenecking / troubleshooting

on process systems 

Case studies for future operating conditions

Development of process control strategies

 

Operator Training Systems (OTS)
Applicable in oil & gas upstream production, midstream gas processing and LNG, downstream refining and petrochemicals.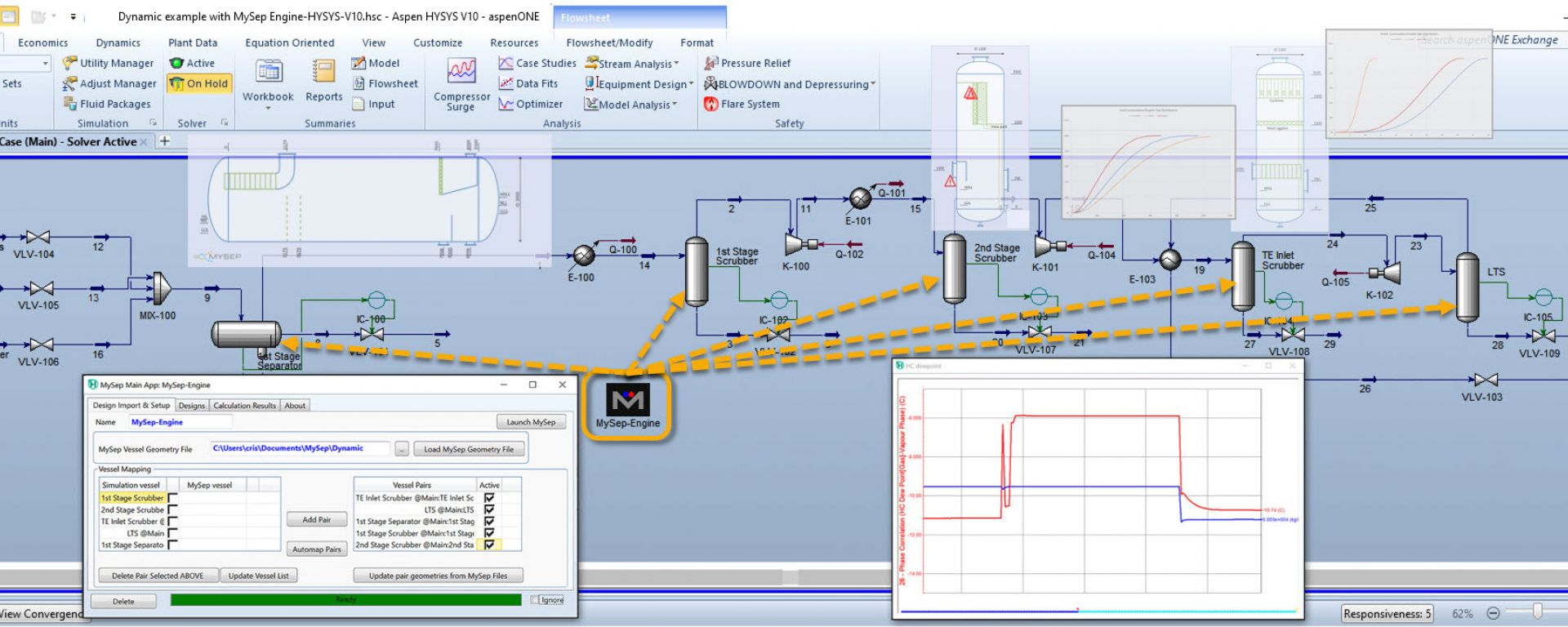 Process Digital Twin
Increasingly process operators look to steady state and dynamic digital twins to optimise operations, to drive maintenance scheduling or to avoid unplanned shutdown. These are built on simulation platforms such as Aspen HYSYS®, AVEVA™ PRO/II™ and AVEVA™ DYNSIM®, Honeywell UniSim® Design, KBC Petro-SIM®, Kongsberg K-Spice® and SLB Symmetry.
MySep Engine brings research-based modelling fidelity to key separation models in steady state and dynamic digital twins. 
For high-fidelity Operator Training Systems (OTS) digital twins, on any of the leading platforms, MySep Engine separator modelling can be readily included.