New Asia-Pacific Business Development Manager
New appointment, based in Singapore, to accelerate roll out of MySep pioneering process separation modelling software, in the company's 10th anniversary year
MySep Pte has announced the appointment of Avinash Ravendran as Business Development Manager for the Asia Pacific (APAC) Region. In this newly created position at MySep, Avinash will be responsible for driving strategic business partnerships to support the company's growth and business strategy in APAC.
Avinash brings close to five years of experience across a wide spectrum of the energy industry activity, covering both upstream and downstream verticals. He has led a sales team to many successes across an array of process simulation projects, bespoke engineering solutions, and operator training simulator implementations. In his career, he has been instrumental in a range of sales and marketing missions, which delivered novel engineering solutions and software applications to process operation clients across a wide geography. Whilst applications centred in oil and gas these also touched some novel and innovative business areas.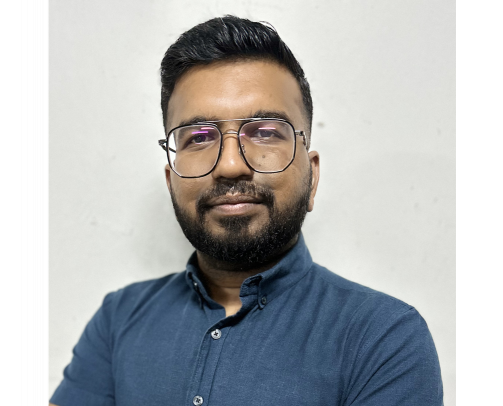 Guy Hellinx, MySep Director and Co-founder.
"The appointment of Avinash, based in our Singapore headquarters, will strengthen our presence in the region, complementing other developments in our global team. This is part of our business strategy to drive growth, as we celebrate the 10th anniversary of founding the company. Given the importance of the APAC region in context of the energy industry, we are delighted to be adding Avinash to our team in this important role."
Avinash Ravendran, MySep Business Development Manager, APAC
"MySep revolutionizes phase separation modelling and has brought tremendous value to energy players over the last decade. I'm excited to be part of a team of thought leaders and look forward to helping wider adoption MySep technology.  It has established itself as the industry standard separator modelling software, and is emerging as a key element in the digitalization of process operation and design."
Apart from his direct professional experience, Avinash has contributed to the industry and wider community through the Society of Petroleum Engineers (SPE), including volunteering as a part of the Community Outreach fraternity.  He planned a back-to-school program for deserving students in Kuala Lumpur, Malaysia.  Through involvement with the Institution of Chemical Engineers (IChemE), he helped restart the Oil and Natural Gas Special Interest Group (SONG) and organized a program of monthly technical webinars.