Operator
MySep is used by leading Operators in Upstream, Midstream and Downstream Oil and Gas. It also benefits Process Operators in Petrochemicals and other Bulk Chemical Production.
MySep Benefits for Operators
For operators, on-time start up and assured process performance are crucial business drivers. The industry-recognised good design practice, embodied in MySep Studio, provides the operator and their contractors a standardised approach to design and efficient project execution.
Where separation is vital to the process, MySep is pivotal to achievement of these objectives by:
Providing best-practice design

Validating vendor solutions

Embedding rigour in simulations for process optimisation (steady-state and dynamic)

Improving project execution through efficient

Client-Contractor-Vendor

collaboration.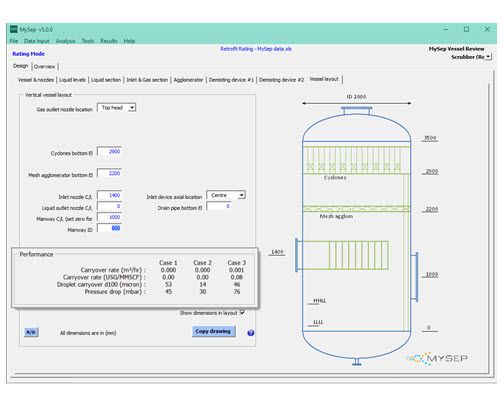 Assured Performance
Lost production due to poor separator performance is also a major concern for operators.  MySep good design practice can avoid failures and un-planned down-time. 
Where operations have been up-graded or unavoidable process changes result in mal-performance, MySep Studio enables users to design reliable retrofit solutions.
Follow the link here to a case study where MySep Studio and process simulation software are applied in trouble-shooting a production compression system.
Read our download to learn more:
Just one of many applications where MySep products, working hand-in-hand with process simulation, bring key insights into process performance issues.  Here, separator mal-performance results in lost production on a gas compression system.  Find out more and download the white paper.